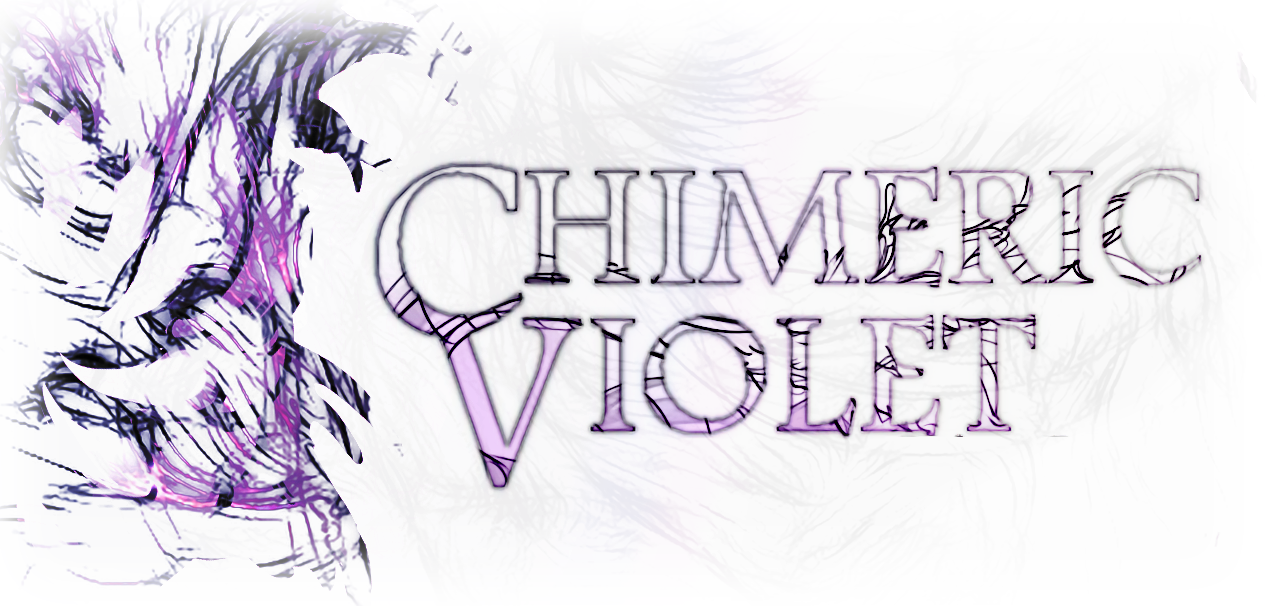 CHIMERIC VIOLET
We want your input for guest artwork + Final Character Introductions
---
Although most of the main cast were revealed prior to the demo's release (you can view the previous profiles on our Twitter here), several characters still hadn't had their profiles posted - beginning as more supporting roles, these three became more prominent as the game was being written.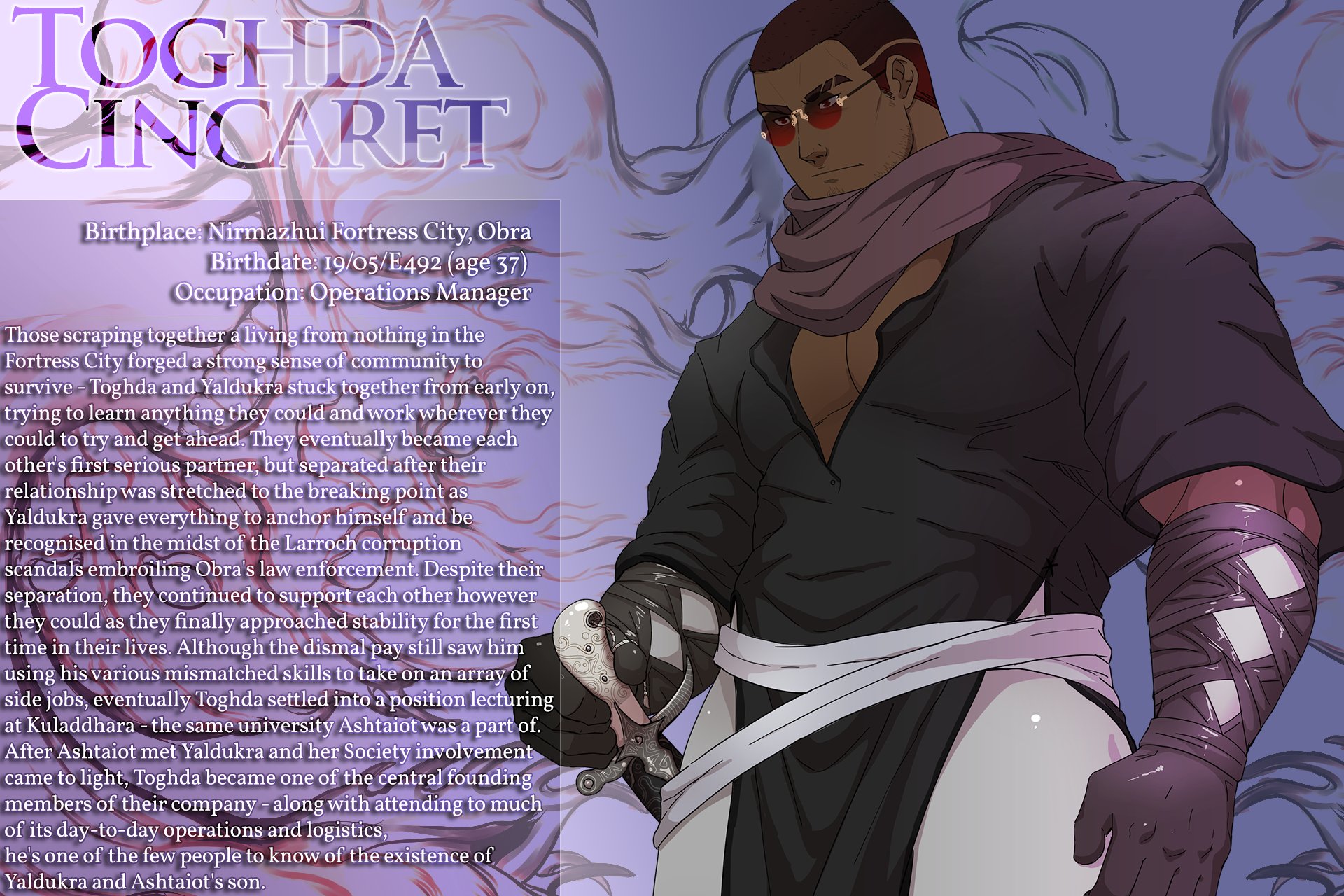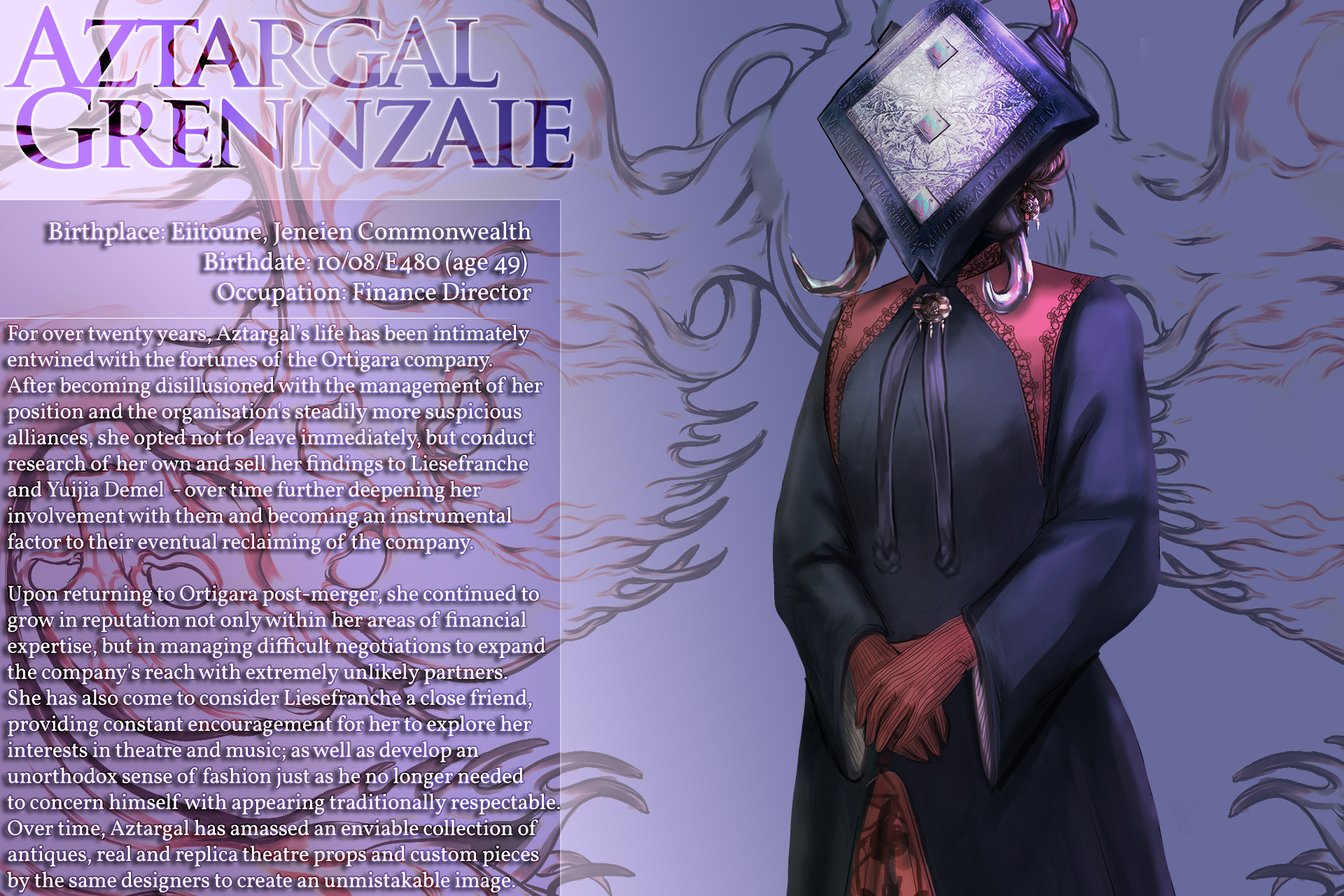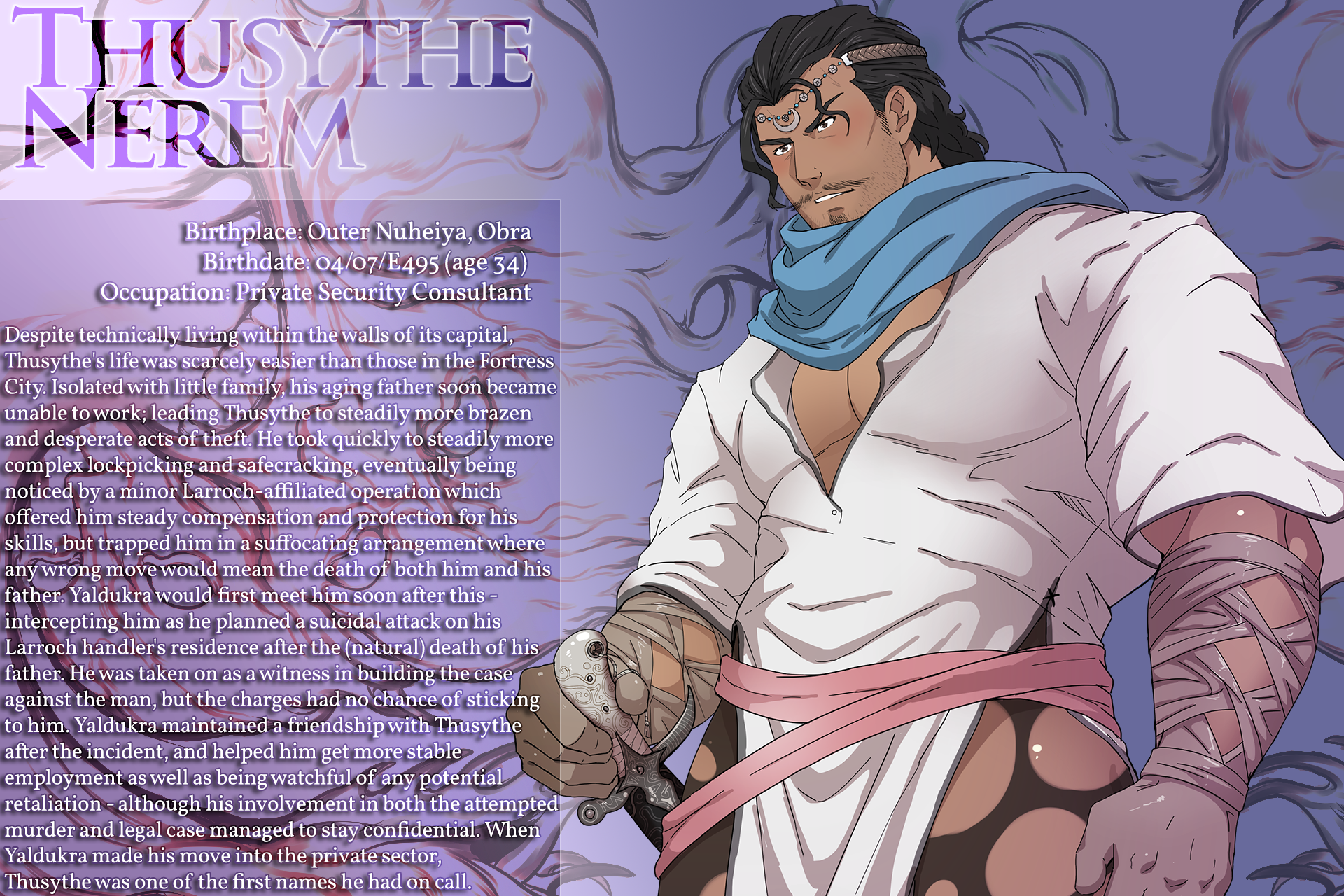 As can be seen by their similar uniforms; Toghda and Thusythe are affiliated with Yaldukra as part of the same company - and of course, both of them will also have CGs; that won't be limited to Yaldukra.
Also, we recently were able to share a messy variation of Gigan's amazing group piece that was commissioned for the demo on our Twitter, alongside the stunning earlier artwork contributed by wolfconf and kaito-draws.

We're now taking suggestions for the second round of guest artwork, to be posted around the full game's release.

Feel free to send an ask or message on our blog, Twitter or curiouscat if there are any particular artists you'd like to see us work with, or any specific characters / pairings, costumes, poses / positions or other elements you'd want to see in the next set of guest artwork. The suggestions won't be published if you'd prefer not to make them public; but any feedback will be helpful in steering the direction of our approach.
Due to the lead time required for getting everything ready on time, anyone interested in sending input should be aware that we likely won't be able to act on suggestions sent after the end of February.