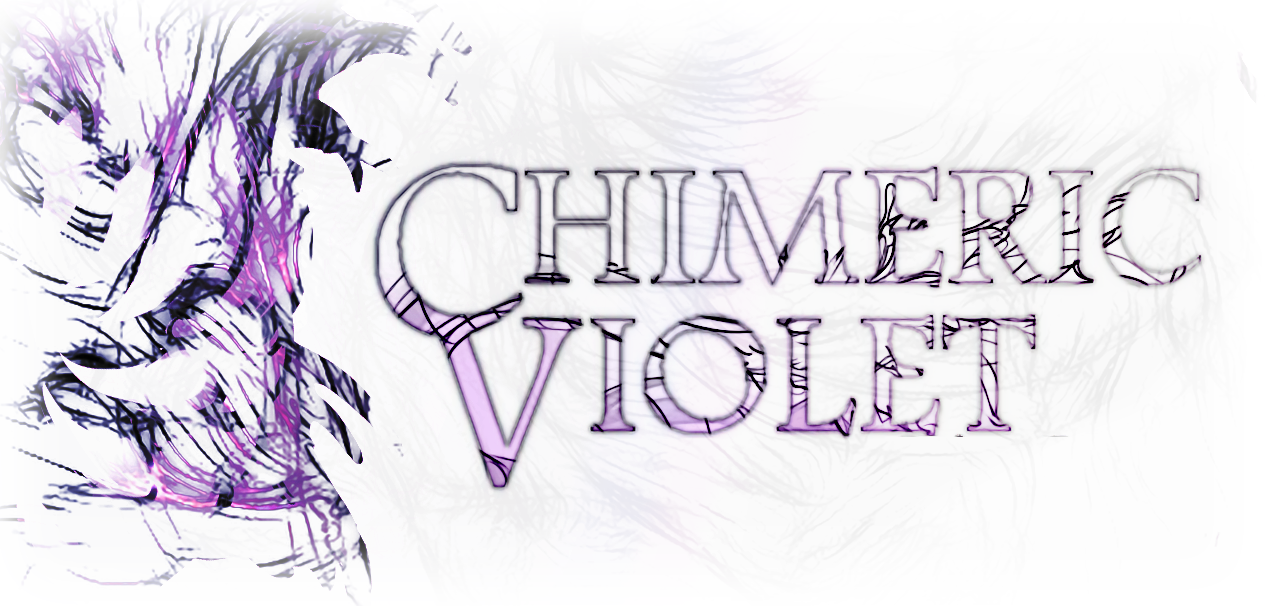 CHIMERIC VIOLET
1st Anniversary + First Teaser for 2 New Projects
---
It's now been a year since the release of CHIMERIC VIOLET - to celebrate, three pieces from @RigmerD, @ArthurTNG and @IppoBig have been shared on our Twitter (once again, all links NSFW).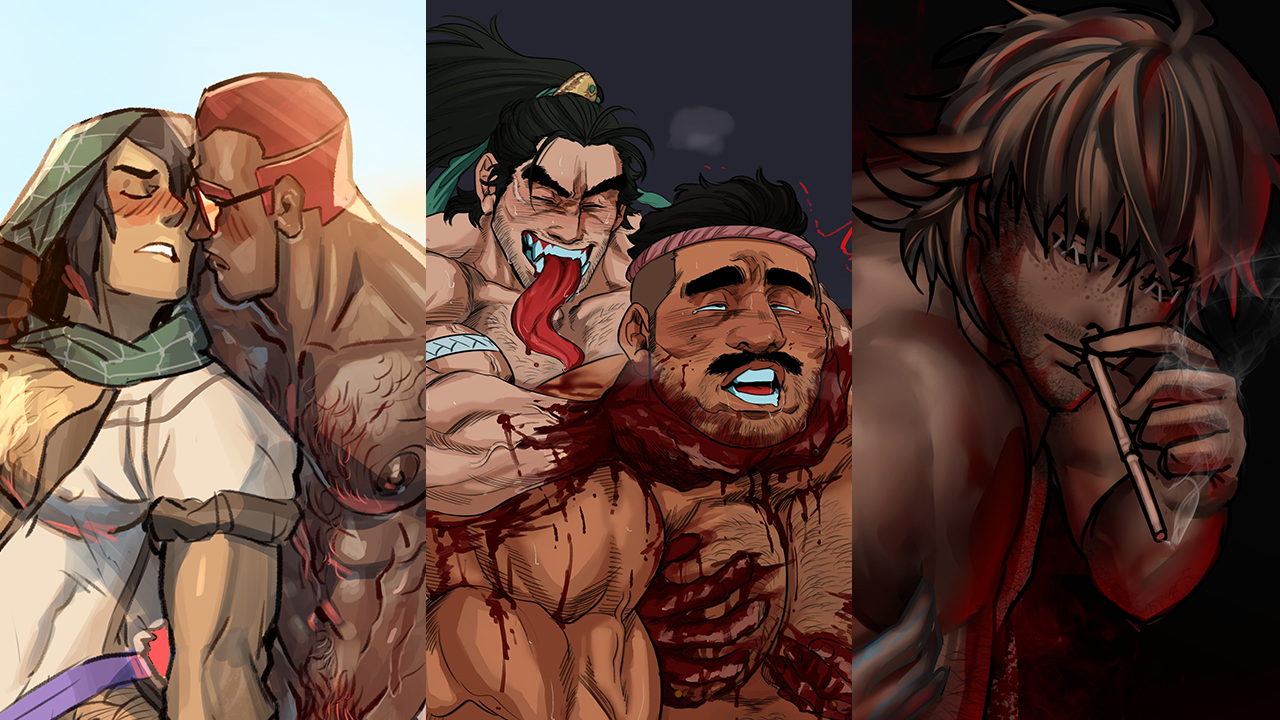 This set of pieces focused on addressing some of the imbalances in the game's CG focus - especially in regards to Telwas and Liesefranche.
The first teaser for the next two projects, for now referred to just as "DP" and "AG"; has also been uploaded.

"DP" will follow on from Chimeric Violet in being mostly a VN with some RPG elements, while "AG" is something completely different, being a PS1-ish survival horror RPG. As different as they seem, both do progress from the events of the original game.
I've also started a personal twitter to more easily give incremental updates - that's at @tbdellium.

Hopefully, these two projects will be able to be revealed 'properly' soon...

Comments
Log in with itch.io to leave a comment.
Hi ya really excited for these games. You haven't updated in a while so curious about the progress
when will this game finish?
The VN project will release in two parts - the first shouldn't be expected earlier than 2022, but I hope to be able to show something more this year. The more "survival horror" project will take even longer. It's a bit frustrating for progress to be relatively slow, but I don't have a great deal of time to work on these - that's why only the initials of the titles were used for this very early teaser.
well no matter how long I am gonna wait till the game release and I really like CHiMERIC VIOlET except the plot I don't know what's it about!
OH, MY GOD, I RANDOMLY CHECKED THIS PAGE TODAY AND I DID IT IN THE PERFECT DAY!!! TWO SEQUELS???? PLEASE TELL ME THERE IS SOME MONSTER SEX IN THESE TOO, CHIMERIC VIOLET IS AMAZING!!!
It's great to hear you enjoyed the first game - part of the reason I wanted to do these two projects at once was to do very different things with them with very little overlap.
The explicit content will be part of that - the "AG" project won't have any, but the "DP" project is aiming to outdo Chimeric Violet's Iustirho/chimera scenes with more unique setups across a wider variety of characters. Regardless of which approach you prefer, I hope you'll feel like trying both games.
I'll try both, but I won't lie, I hope DP comes first. I loved the sex scenes in that game, they were very unique. Question will it be purely gay, like the first one? I sure hope so.
That will also be similar to the first game - there are a couple of female or genderless characters with monstrous appearances (like Patricia or the Greenhouse), but no sex scenes involve human women.
Are those games planned with homo-erotic content, or they are just "normal" horror games? I hope they will introduce and give a summary on Chimeric Violet world at their beginning, 'cause I've played CV an year ago and couldn't understand anything, the plot looked super-confusing to me (maybe just because I'm not a navite speaker though, not sure). But I really enjoyed the art and atmosphere.
That was definitely a problem with how the original game was written - quite a lot of it was basically improvised; throwing things at the wall and seeing what stuck. It wasn't all planned out from the start and got messy as a result.
These two new projects have a solid idea of where they're going from the beginning, so they should be easier to follow with the necessary information given more naturally.
As for NSFW content, the "DP" project will continue to have plenty of explicit scenes, just spread out equally among more characters instead of focusing on one like how Chimeric Violet mostly stayed with Iustirho. The "AG" project won't have anything explicit in it, but its characters might receive some suggestive scenes or art outside the game.